(NY) President's Day Event at TP at Presented by LA SIRENA Cigars! @TobaccoPlazaLtd @dditko @haziedazie @LaSirenaCigars
February 14, 2018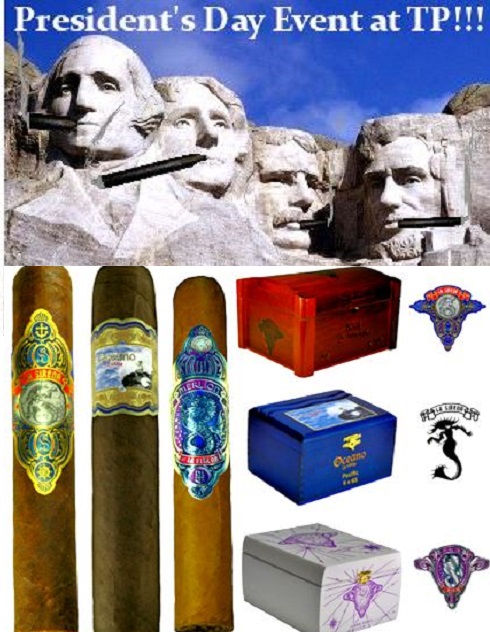 President's Day Event at TP
Presented by LA SIRENA Cigars
February 19, 2018
10AM-10PM
Tobacco Plaza, Ltd
218 Lakeville Road
Great Neck, NY 11020
516-829-7134
Buy 3, Get a 4th Free &
Buy a Box, Get 5 Free + a Free Gift (Rocks Glasses, Lighters, etc)!
Featuring La Sirena, Oceana, Merlion, Merlion Maduro, La Sirena LT,
Porthole, Jaxx, and Jaxx LT!
Join Danny D this Monday, President's Day, for great specials on all La
Sirena Cigars, 20% off on all Cigar Lighters, Cutters,
Ashtrays and Humidors,
Free Food and more!