Happy Veterans Day from all of us at CigarEvents.com
November 10, 2017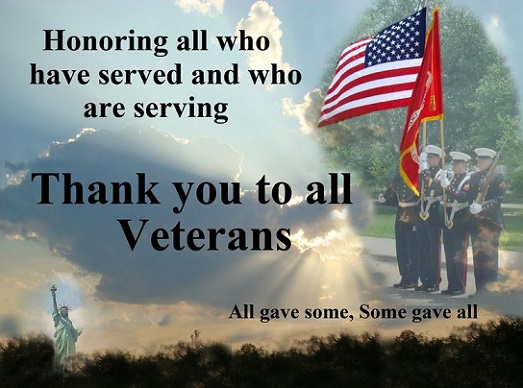 Veterans Day, originally known as Armistice Day, was proclaimed by U.S President Woodrow Wilson on November 11, 1919 and was a day to honor those who died serving our country. On June 4, 1926, Congress requested that President Calvin Coolidge issue another proclamation to observe November 11 as a holiday and have proper ceremonies. This proclamation was approved on May 13, 1938, making November 11th, of every year, a legal holiday. Several years later, in 1953, Stephan Riod, from Emporia Kansas, had the idea of expanding "Armistice Day" to include all veterans, not just those who had died. He began a campaign and on May 26th, 1954, President Dwight Eisenhower signed a bill making "Armistice Day" "All" Veterans Day, and on June 1, 1954, congress amended this act changing "Armistice Day" to "Veterans Day" and it has been that way since.
CigarEvents.com would like to take this opportunity to wish each and everyone of you a Happy Veterans Day. May each and every one of us cherish the freedom that our service men and women, in all branches of our military, have given us. Most of all, may we never forget those who have made the ultimate sacrifice serving our country. May God Bless Our Troops and May God Bless America.