(GA) Cigar City Club Hosts Mike Bellody! @MikeBellody @MLBCigarVntures
September 18, 2017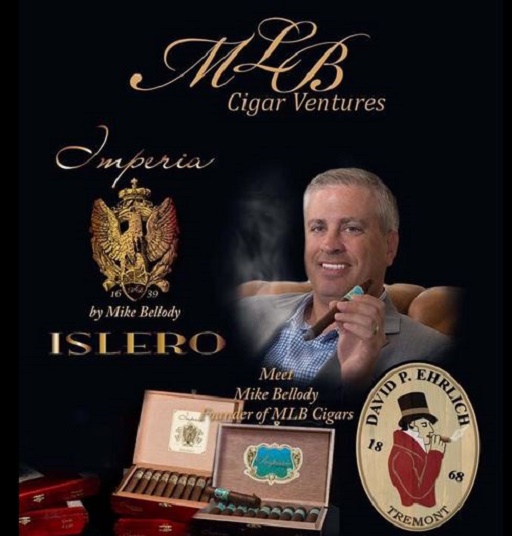 September 20, 2017
Cigar City Club Hosts Mike Bellody
Cigar City Club
5006 Roswell Rd, Sandy Springs, Georgia 30342
Cigar City Club in Atlanta, GA is hosting Mike Bellody from 7-10 PM for an evening of great cigars, cocktails and live music. Southeast Sales Representative, Sheldon Posey, will be offering up incredible promotions on all MLB Cigars…Imperia, Imperia ISLERO, Imperia AVENTADOR & David P. Ehrlich Tremont
——————————————–
September 21, 2017
7 PM – 11 PM
Meet Mike Bellody at 617 Social Club
617 Social Club
617 Spring Street, NW,
Atlanta, Georgia 30308
Meet & Greet Mike Bellody, Founder of MLB Cigars, at 617 Social Club in Atlanta, Thursday, 9/21 from 7-11 PM. Angel's Envy Pairing Special, $20 for any of Mike's cigars and a glass of Angel's Envy Bourbon. Sheldon Posey will be in the house offering great deals on all Imperia & David P. Ehrlich cigars!
————————————-
September 22, 2017
7 PM – 10 PM
Mike Bellody Returns to Cigaros of Georgia!
Cigaros of Georgia
3220 Butner Rd SW,
Atlanta, Georgia 30331
Mike Bellody is coming back to Cigaros of GA! Come on Friday, September 22nd from 7-11, hang out with Mike, smoke his highly acclaimed cigars and enjoy one of the finest cigar lounges in the country. Southeast Sales Representative, Sheldon Posey, will be on hand offering up tremendous promotions on all Imperia & David P. Ehrlich cigars! Don't miss this one!
————————————–
September 24, 2017
10 AM – 5 PM
The Big Show 2017 Multi Vendor Event!
Southern Cigar and Tobacco
20 Baker Rd,
Newnan, Georgia 30265
Southern Cigar in Newnan, GA is having their incredible multi-vendor event known as The Big Show on Sunday, September 24th from 11 AM – 5 PM. We're proud to say that MLB Cigar Ventures will be a key participant in this great event and Mike Bellody will be in attendance. Come to this event, eat great food, get great deals on cigars from many vendors and meet Mike Bellody, creator of Imperia and David P. Ehrlich cigars!