Exciting News coming from La Sirena Cigars! @dditko @LaSirenaCigars @haziedazie
August 15, 2017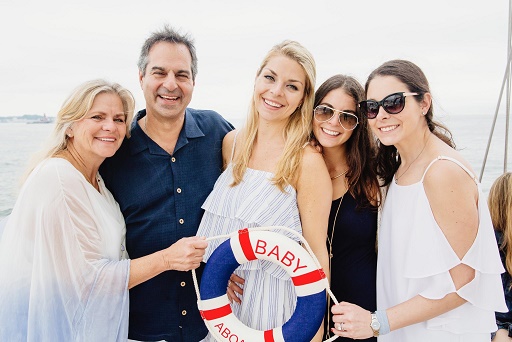 Exciting News coming from La Sirena Cigars!
Arielle Ditkowich, President and Brand Ambassador will be stepping out of the spotlight for the year to make way for a little mermaid coming in January 2018. Arielle's sister Mariah Ditkowich, also known as La Sirena Gypsea, will be stepping up to fill the role of Vice President and acting Brand Ambassador for the time being.
"This is a very exciting time for our family," said The Sisters. Mariah told Cigar and Spirits Magazine, "I look forward to this opportunity and I can't wait for this experience to grow the brand along side our growing family. I've been watching Arielle the past few years and I feel I have learned what it takes to be the face of the company, and I am ready to take it to the next level." Mariah took the helm at this years IPCPR trade show and plans to travel throughout the US for events during the 2017/2018 calendar year.
Arielle added, "I hate to step away at such a critical time for our industry but I trust Mariah whole heartedly and know she will exude the same passion and excitement that I have the past 7 years." She continued, "I will be back without a doubt and I look forward to working along side my sister to continue building the La Sirena legacy and getting back into all of the fun!"
La Sirena Cigars was founded in 2009 by Arielle Ditkowich in partnership with Nestor Miranda of Miami Cigar & Co. La Sirena became independently owned and distributed by Arielle Ditkowich in January of 2014 and is available at over 300 retail stores nation wide.