MLB Cigar Ventures…Update on The Release of Imperia:
August 19, 2014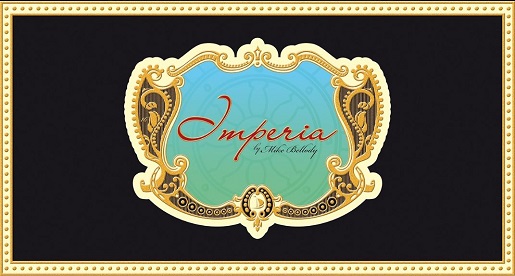 From Our Friend Mike Bellody
The time is here folks. We will begin to schedule launch events throughout New England and New York in the coming days. Please follow Mike Bellody on twitter (@MikeBellody) as well as our company twitter feed (@MLBCigarVntures) for real time announcements and updates.
Update on the release of Imperia:
Cigars are rolled and resting comfortabliy in the aging room at the Quesada factory. We have had a slight delay with the production of our bands and box labels. Those will be completed on 8/25. Then the cigars will be banded, boxed and shipped to our warehouse immediately after. We will begin announcing launch events around the New York and New England area very soon. Stay tuned, Imperia is coming!
"Welcome to my new cigar project! MLB Cigar Ventures is a new and very unique company. We will develop and own premium cigar blends & brands made in the worlds best factories, using only the finest quality tobacco. As the company name indicates, we are also open to investing in outside cigar ventures where it makes sense. This is a new concept in this great industry that takes my successful background in the investment industry and brings it together with the premium cigar industry. My inaugural, proprietary blend/brand will launch in the coming months. Let the journey begin!"
All the best,
Mike Bellody
Founder & CEO