Event Review: Litto Gomez at Nat Sherman
September 18, 2011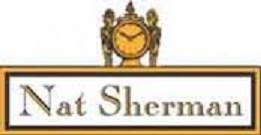 On Wednesday, September 14, 2011 Nat Sherman hosted El Senor Litto Gomez and La Flor Dominicana's launching of the anticipated Casa De Tabaco. La Casa De Tabaco is a small replica of the tobacco curing barn used in the process of cigar making. Casa De Tabaco was Litto Gomez's creation and after lots of computer simulations and the help of an engineer that was brought in, Casa De Tabaco, a working humidor filled with Air Bender Cigars, was created.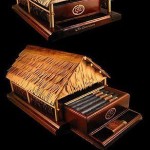 Before the event, four of us where invited by Michael Herklots and Bill Sherman for a question and answer session with Litto himself. We want to thank Michael Herklots and Bill Sherman for that unique opportunity to not only ask Litto questions regarding different aspects of his cigar, and Casa de Tabaco, but to really get to know what a great and special person Litto Gomez is. Michael Herklots, the Executive Director at Nat Sherman, has been with Nat for a couple of months and already has created quite a sensation around town and in all the social media outlets. In this short time, he has made quite a few great changes at Nat Sherman. If you have not been to Nat Sherman since his arrival, you must stop by, trust us you will be pleasantly surprised! Their walk-in humidor is packed with premium cigars and will make any cigar enthusiast think they are a kid in a candy store. Michael Herklots is extremely knowledgeable in the cigar industry and is a real classy guy.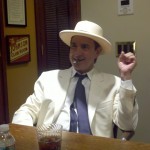 After the question and answer session with Litto Gomez, we joined the event at the Johnson Club Room, where cigar lovers were awaiting his arrival. There was plenty of food and Atlantico Rum for everyone to enjoy. Litto Gomez, one of the classiest, well dressed and friendliest cigar celebrities, was there mingling with everyone. All of the guests wanted to take a picture with him – he is truly loved by every cigar enthusiast! If you haven't had the pleasure of meeting him, you must go the next La Flor Dominicana Event and meet this great man.
So come to Nat Sherman to purchase your Casa De Tabaco, and smoke the Air Bender Maduro, this is a terrific cigar which we know is going to be part of one of your daily smokes. Nat Sherman always has great cigar events and impeccable service, so stop by 12 East 42nd Street, New York, NY 10017 or call them at 1-800 MY CIGAR. Nat Sherman is a true smoking experience! Leave comment…
This entry was posted in
Event Reviews
and tagged
air bender
,
air bender maduro
,
bill sherman
,
casa de tabaco
,
casa de tabaco humidor
,
casa de tobacco
,
casa de tobacco humidor
,
cigar
,
cigar event
,
Cigar Events
,
cigar shop
,
cigar tasting
,
cigarevents.com
,
cigars
,
event
,
events
,
johnson club room
,
la flor domincana cigars
,
la flor dominicana
,
michael herklots
,
NAT SHERMAN
,
nat sherman cigars
,
nat sherman townhouse
,
review
,
shop
. Bookmark the
permalink
.