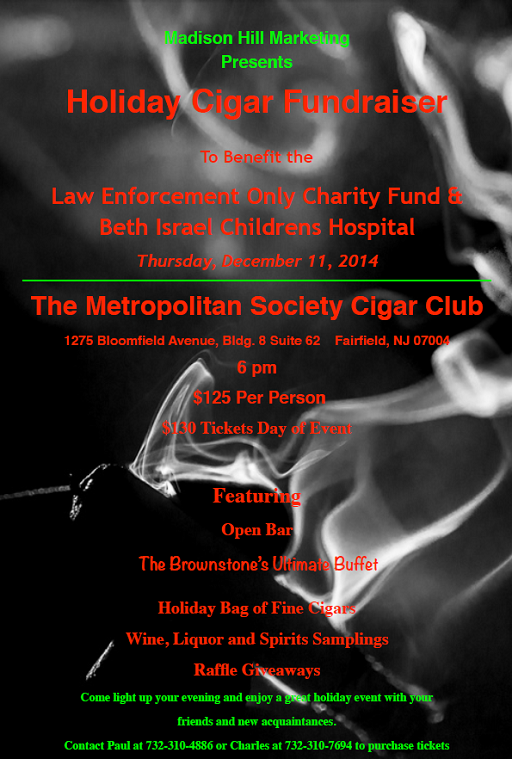 Holiday Cigar Party
Thursday, December 11, 2014
Metropolitan Society
Fairfield NJ.
We are raising funds for wives and children of
fallen or injured law enforcement and also for the children at Beth Israel
Children's Hospital. Tickets can be purchased by emailing
madisonhillmarketing@verizon.netor by phone at 732-310-7694.
The event will be catered by the Brownstone, Wines
by Colavita, and fine cigars from Drew Estates, General Cigars, Miami Cigars and others.
==================================
December 4, 2014
6:00pm-9:00pm
LFD Night in Santiago Event
Mane Street Cigars
53 Main Street
Woodbridge, NJ 07095
732-326-9545
December 17, 2014
La Hoja Pre-Release Cigar Dinner 2014
Unlimited Cocktail Hour 7:00 PM
Dinner 8:00 PM
Cigar Bar tasting 10:00 PM
The Brick House
179 Godwin Ave
Wyckoff, NJ
For info call Willie Flores at
973-650-3092 or 201-947-5835