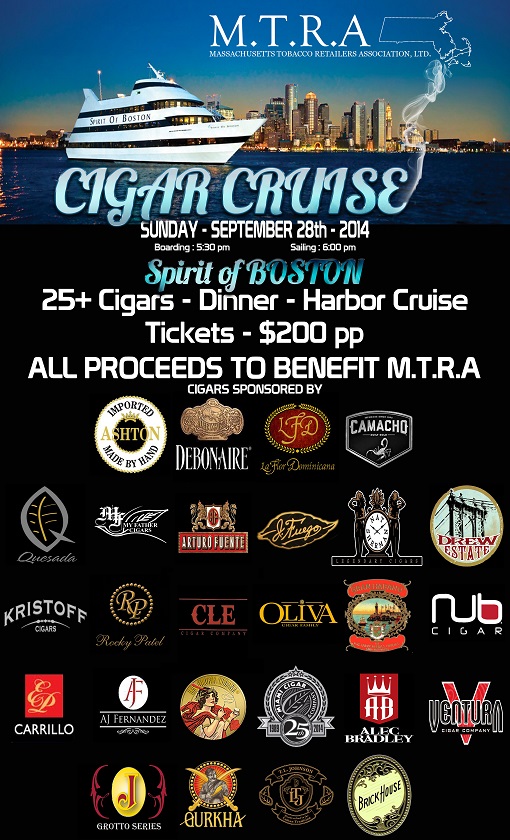 September 27, 2014
2-6 PM
Debonaire Cigar Event with Phil Zanghi
Owl Shop
416 Main St
Worcester, Ma 01608
508-753-0423
September 28, 2014
12:00pm-4:00pm
Multi-Vendor Event
Massachussetts Tobacco Retailers Association
378 Walnut Street Extension
Agawam, MA 01001
413-285-8078
September 28th, 2014
Nestor Miranda Collection Event
Cigar Room II
378 Walnut Street Ext.
Agawam, MA 01001
(413) 285-8078
5PM
With Rep Robert Echevarria
October 20, 2014
Owl Shop Tobacconist
Presents
Cigar Dinner with Ashton Cigars
at
Ritual
281 MAIN ST
WORCESTER MA 01608
508.762.9501
Four Ashton Cigars included in the price along with the food.
The menu is going to be very impressive as it has been in the
past. Jon Murphy from Ashton Cigars will be there and we will be running event
specials as well.