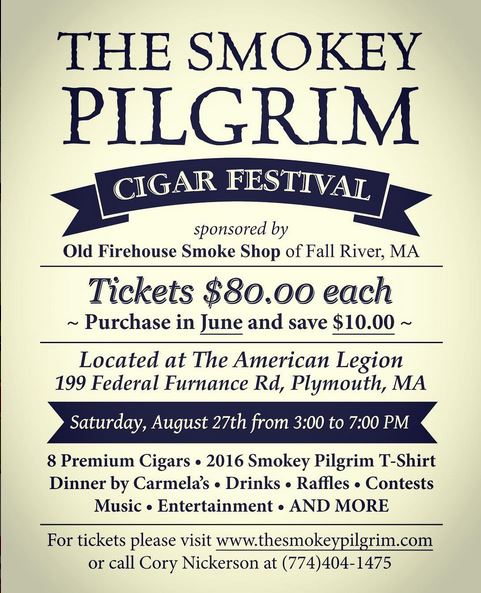 2nd Annual "The Smokey Pilgrim Cigar Festival". This is Going to a great festival!!! All proceeds go to The Young America Club and Cigars for Warriors! $80 gets you a bad ass Festival t-shirt, 8 premium cigars AND – a Buffet style Italian dinner from local restaurant Carmella's.
Also will be a great raffle!
Going to be one amazing herf, perfect for date night as well. There will ONLY be 125 tickets that will be sold. This will sell out fast.
Features: -music by local DJ -giveaways and raffles
-drinks
Get this deal fast. www.thesmokeypilgrim.com.
September 15, 2016
5:30pm-10:00pm
Multi-Vendor Event
Cigar Room II
159 Ballville Road.
Bolton, MA 01740
413-285-8078
(This event will take place at The International)